Category: Bundaberg Photographer
Bundaberg Photographer, Professional Photography services in Bundaberg region
Professional Photographers Bundaberg - Internationally experienced award-winning photographer
LOCATED AT GOODWOOD RD, BUNDABERG, QLD, 4670. BY APPOINTMENT ONLY.
FOR URGENT ATTENTION PHONE: 0419716107
Hire Bundaberg Photographers with extensive skill and commitment
Bundaberg photographer John Wilson is a leading and award-winning Australian photographer with 25+ years of professional photography achievement. John Wilson Photography provides professional photography services and includes the following services:
Photography and Video Services available in Bundaberg and districts
Commercial Photography for business marketing and promotions
Special Event Photography and video in Bundaberg for government and local sporting and special interest organizations
Aerial Photography including Aerial Drone Photography Bundaberg and districts including Aerial Video Services
Product Photography for catalogues and company websites, artists paintings and item photography for insurance records
Portrait Photography for Business Profiles
House photography in Bundaberg for sales and accommodation listings
Bundaberg Video services are also available for special presentations or explainer videos to show business operations which can be placed into websites or hosted on company youtube channels.
We can be contacted 7 days a week. Call John Tel: 0419716107 or leave some details below.
If you require professional interior and property photography in Bundaberg you can read more HERE.
Service Areas
John Wilson Photography services the Bundaberg and Wide Bay region and can be hired in Agnes Water, Gin Gin, Bargara, Childers, Biggenden, My Perry, Moore Park and Woodgate Beach. We also travel further afield to Gladstone, Biloela and Banana Shire.
Some of John's work as a photojournalist has involved photography of famous people from around the world including members of the royal family, sporting identities, and world leaders
Sporting identities photographed

by Bundaberg Photographer John Wilson
Portrait Photography in Bundaberg and Pricing
At John Wilson photography we offer a range of Portrait Photography services including family portraits, business and professional portraits and our exciting Sports Portrait Photography for athletes and clubs. We will take the time to understand what you would like and then spend the time to ensure we create the gorgeous portrait photography you will love. We have photography package options to include beautiful ready to hang wall prints or enlargements you can frame yourself. Family Portrait photography pricing starts from $350 for full photo sessions. Corporate headshots pricing from $80.
Rural Portrait Photography Bundaberg and Burnett Region - Families
Commercial Portrait Photography Bundaberg - Business Marketing Photography
Family Photography in Bundaberg
SPORTS PORTRAIT PHOTOGRAPHY
Unique Portrait Photography for the champion athletes in the family. Many sports catered for. Sports Portrait photography make great wall art for the home, office or clubhouse. Photography sessions can be purchased for groups or individuals.
Our exciting Sports Portrait Photography captures evocative portraits of athletes in their element. Contact John for more information.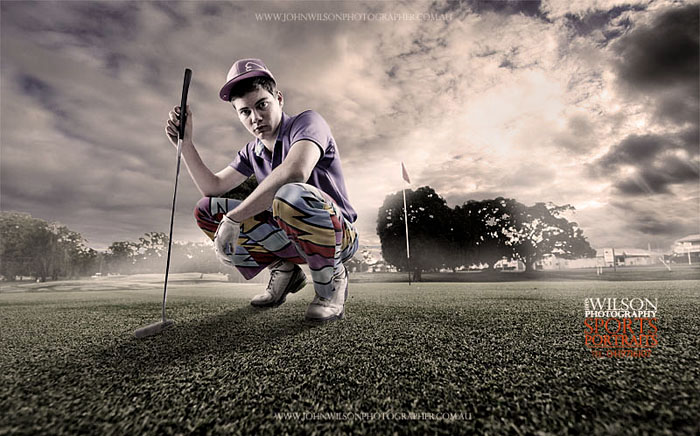 Getting Married? - Bundaberg Wedding Photographer
John Wilson photographer is an international award winning wedding photographer. Contact John to discuss your wedding plans and his Bundaberg wedding photography packages that can include full wedding day coverage, custom designed wedding album and digital files as well as stunning ready to hang wall prints. Wedding photography coverage can range from several hours to 12 hours depending on the package chosen or created. John will use his skill and creativity to produce wedding photography you will adore!!
Corporate and Business Portrait Photography
John Wilson Photography works with business and industry to create effective commercial photography for marketing and branding. Contact John if you require photography for your business and John can guide you through the process of preparing corporate headshots or documentary style portraiture to tell your company story.