Sell Property Privately Advice Sunshine Coast, Gympie, Wide Bay, Bundaberg Gladstone and SE Qld
Record numbers of property sellers and buyers are ditching high real estate agent commissions for private house sales. It really is a no-brainer when you think about it. The most profitable way to sell your property in SE Qld whether it is on the Sunshine Coast, Gold Coast, Gympie, Wide Bay, Bundaberg of Gladstone, Rockhampton region is to sell property privately.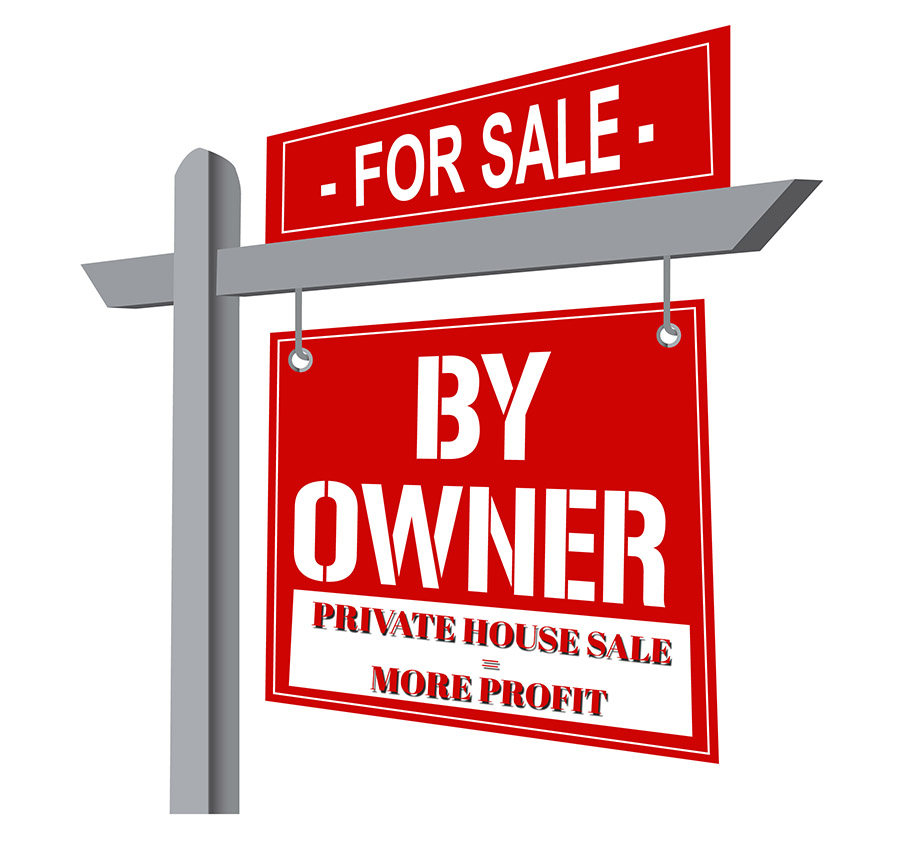 Buying and selling homes privately are absolutely legal and follow the same process an agent follows to sell your house. Some real estate agents will falsely say they need to organize or sign the contract of sale which is a document drawn up by a solicitor. The contract of sale is easily arranged through a solicitor and at time of writing costs around $900 depending on where you live an no agent is required for acquiring or signing this. In essence, all the agent is doing is listing your property on the main property sale websites, which you can do yourself, and putting up a sign, which you can do yourself, perhaps arranging photography, which you can do yourself, and taking a few phone calls, which you can do yourself and save yourself many thousands of dollars in the process. This saving should be all the motivation you need to sell your house privately in Queensland. We have a simple 5 step plan listed below to help you get your property listed and sold privately and saving thousands of dollars that would otherwise be gouged out of your property sale in agent commissions for few hours work you can do yourself.
Don't Listen to Real Estate Agent Hype and Hooks
What about the agents that claim they have a list of buyers waiting for properties or that they have superior negotiating skills and market knowledge? If you believe this hype you probably also believe in the tooth fairy! If agents have this amazing list of buyers you would imagine a seller being swamped with potential buyers the very next day they list. This does not happen and is simply a hook to get the seller listed with the agent that is just after multiple listings. It's a dishonest claim and not a good start in the selling process. Selling privately eliminates any chance of a dodgy agent as well as maximizing your profit.
As for the real estate agent claim of superior negotiating skills and market knowledge, this is simply opinion. Did you know there are no exhaustive learned skills and study to become a real estate agent in Bundaberg, Hervey Bay, Sunshine Coast or anywhere else in Australia for that matter? All it takes to become a real estate agent is $500 and answer a few questions, That is it! No tests for negotiating skills or market knowledge. The best person to discuss your property will be yourself, it is after all your home or property. Understanding your market is something all property sellers need an understanding of and it is so easy to acquire this knowledge in our digital age. It is so easy, in fact, that the role of the real estate agent is becoming irrelevant. All a private seller has to do to research their properties worth is to spend a little time on the major property websites of realestate.com.au and domain.com.au where the median price can be found for properties in their area along with similar properties and their prices, history of sales and other valuable information. It is all so easy to do and simply not worth handing over thousands upon thousands of dollars to an agent that will be doing the same thing.
Case Studies - Private House Sale Success
Every house we have photographed for owners selling privately has sold. That is a 100% success rate!! The properties below are case studies of private house sales in Queensland and we can offer some free advice on the process of selling your home privately. Please call John 0419716107
Buying a property through a private sale in Queensland, Sunshine Coast, Wide Bay and beyond is appealing to more and more home buyers. The main reason for this is the direct discussion and negotiation with the property seller. The sale process is much more transparent without a third party real estate agent involved that may have other motivations for achieving the sale. The private home seller is only concerned with their property to sell and will be dedicated to achieving the sale and can discuss the property far more intimately than an agent.
The 5 Point Plan To Sell Real Estate Privately
Still not sure if you can sell your house privately and save thousands of dollars? Here is our simple 5 step plan to get a house ready, listed and sold privately. We know you can do it!!!
Step 1
Take a good look at your home and address any maintenance issues and any minor touch-ups so as your house presents at its best
Step 2
Determine your price through some simple property and area research. Go to www.realestate.com.au or www.domain.com.au and look at your district and the houses for sale. You should be able to gauge what the market is for your property and determine a price based on your urgency for sale. Remember you are saving many thousands of dollars in agent commissions which you can use for some discounting if need be.
Below is a sample of some suburb location that can be found on Domain.com.au to help the private seller understand their market and provide an interesting listing for their property.
Step 3
Arrange a Contract of Sale from a solicitor. This is required by law and a solicitor will have a standard price schedule to draw up this document for you.
Step 4
Get some good photography of your home. This is THE MOST IMPORTANT PART OF YOUR PROPERTY LISTING. Your property photos are the first point of contact a potential buyer will have with your property so don't underestimate the power of quality photos of your property. Many of our clients that have sold their homes privately have attributed the sale of their house to our real estate photography!! So don't skimp on this and the cost to have quality photography is a minor expense in the process of getting your property sold. We can provide you with high-quality real estate photography for your private property sale and have DISCOUNTED PHOTOGRAPHY RATES FOR PRIVATE REAL ESTATE SELLERS. Get in touch by phone on 0419716107 or use the form below.
Step 5
Choose who to list your property with. It is possible to list your property yourself on a few of the major real estate websites but we believe the most cost-effective way is to simply list your property with one of the For Sale By Owner websites listed below. A seller simply signs up for a one-off price around $500 - $1000 and this gets your property listed on the major real estate websites for the one low price. The websites listed below have been used by our clients to successfully sell their properties.
WARNING: We would strongly advise not using a website called propertynow. All of our clients have had problems using this website to sell their properties privately and have ended up using one of the alternatives listed above. Save yourself some headaches and list with the businesses listed above.
HOUSE SELLER GUIDE - FREE EBOOK
You can get all the above information and more in our FREE Home Seller Guide EBook which you can read at your leisure.
---
Tags