Fraser Island weddings are great at Kingfisher Bay resort including stunning wedding photography from international photographer John Wilson
Looking for the most experienced Fraser Island wedding photographer? I've been photographing weddings on Fraser Is for more than 20 years!! I've actually been involved with Kingfisher Bay resort since it was built. Apart from this, I work around the world as a destination wedding photographer. As a news photojournalist, I've worked for the famous TIME magazine in New York. This is the great experience I'll give you for your special day!
CONTACT JOHN - TEL: +61 0419716107 Email:

This email address is being protected from spambots. You need JavaScript enabled to view it.
GET IN TOUCH FOR THE LATEST FRASER ISLAND WEDDING PHOTOGRAPHY PRICES.
Fraser Island Weddings
I have an office in Hervey Bay, Sunshine Coast, and Brisbane so catching up to discuss your Fraser Island wedding over coffee is easy and also recommended but if you are a phone person I'm only a phone call away whenever you need a chat. I can also meet with you at Kingfisher Bay resort prior to your wedding if time permits. The Kingfisher Bay wedding photography packages prices I offer part day and full day coverage to suit small weddings and elopements or larger weddings with full reception. There are all sorts of inclusions for Fraser Island wedding packages wherever you are having your wedding on the island which can include digital files, world class wedding album, stunning fine art wall prints and more. More and more couples are choosing John Wilson Photography for their Fraser Island weddings and taking advantage of special offers on full day wedding packages for Kingfisher Bay weddings.
Some of my wedding photography including Fraser Island
Reliable and trusted service for more than 20 years!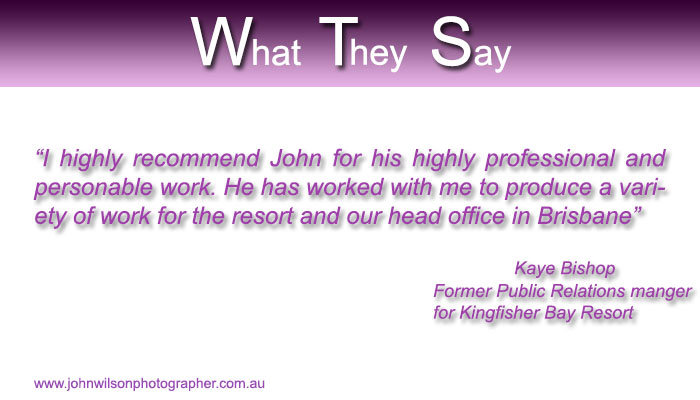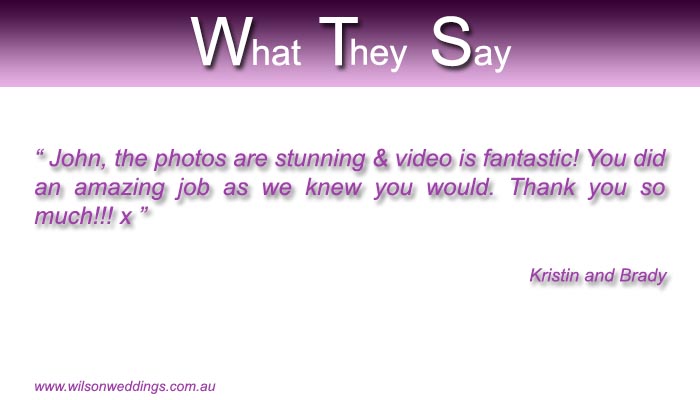 Booking your Kingfisher Bay wedding photography
You can book your wedding photography package with a simple deposit to secure your date. Flexible payment option are available and payments can be made online via EFT or credit card. I also send a wedding photography agreement form to each couple that books us which lists everything we will be doing for you, the total cost and deposit required and our terms and conditions.
Fraser Island Wedding Photography Packages Pricing
Wedding coverage and pricing are governed by the ferry schedule or aircraft availability for weddings on the eastern side of the island and the amount of time I will on the island. For small ceremonies at Kingfisher Bay resort, I'll still be involved for at least 6 hours and generally, more by the time I get over to the island and get back due to the ferry timetable. Fly in weddings where I fly into the beach location or Orchid Beach will generally be about 3 hours of time for the flight over and back, wedding ceremony, family photos and some formal photos.
Leave some details below after reading through this page and I'll send you some information and pricing. Be sure to include your wedding date, where your wedding will be eg Kingfisher Bay, Eurong, Orchid Beach, etc and what parts of your day you would like photographed
---
Tags